You are warmly invited to attend our mission beginning on Sunday afternoon at 3:30pm and continuing week nights at 8pm. Our guest preacher will be Rev. William McCrea.
Dear Friends
50 years ago on 21st July 1968, I preached my first Gospel Mission in Magherafelt in an old Army reject tent. Now 50 years later I have the privilege of being asked to conduct an old fashioned Gospel Mission here in Carryduff Free Presbyterian Church. This year has seen the opening of the new church building on the Killynure Road and on behalf of the minister, Rev. David McLaughlin, and the congregation, I would extend a personal invitation to you to join us as we continue to seek to win lost souls for Christ. I believe that Christ is the answer to the need of every sinful heart.
It is important that you remember what God says in His Word.
You Need to be saved

"What must I do to be saved" (Acts 16v30) "…We must be saved" (Acts 4v12)

What do you need to be saved from?

Your sin. "…for all have sinned and come short of the glory of God" (Romans 3v 22,23)

You Cannot Save Yourself

"Not by works of righteousness which we have done, but according to His mercy He Saved us" (Titus 3v5)

Jesus Christ Has Provided Salvation for You

"Christ died for our sins according to the Scriptures" (1 Cor 15v3)

You Must Trust Jesus Christ alone for Salvation

"Believe on the Lord Jesus Christ and thou shalt to saved" (Acts 16v31)

The Blood of Christ alone cleanses you from your sins

"and the blood of Jesus Christ His Son cleanseth us from all sin" (1 John 1v7)

Now is the Time to trust Jesus as your Saviour

"Behold, now is the accepted time; behold, now is the day of Salvation" (2 Cor 6v2)
We have wonderful news to declare in this gospel mission. Why not bring your family and friends and rejoice with us in the amazing grace of God?
Yours in Christ Jesus,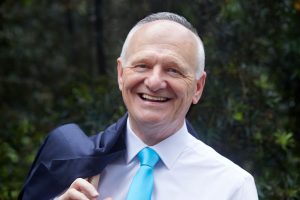 Add the Sunday afternoon meetings to your calendar

Add the weeknight meetings to your calendar

Sunday 4th November @ 3:30pm
Monday 5th November @ 8pm
Tuesday 6th November @ 8pm
Wednesday 7th November @ 8pm
Thursday 8th November @ 8pm
Friday 9th November @ 8pm
Sunday 11th November @ 3:30pm
Monday 12th November @ 8pm
Tuesday 13th November @ 8pm
Wednesday 14th November @ 8pm
Thursday 15th November @ 8pm
Friday 16th November @ 8pm
Sunday 18th November @ 3:30pm